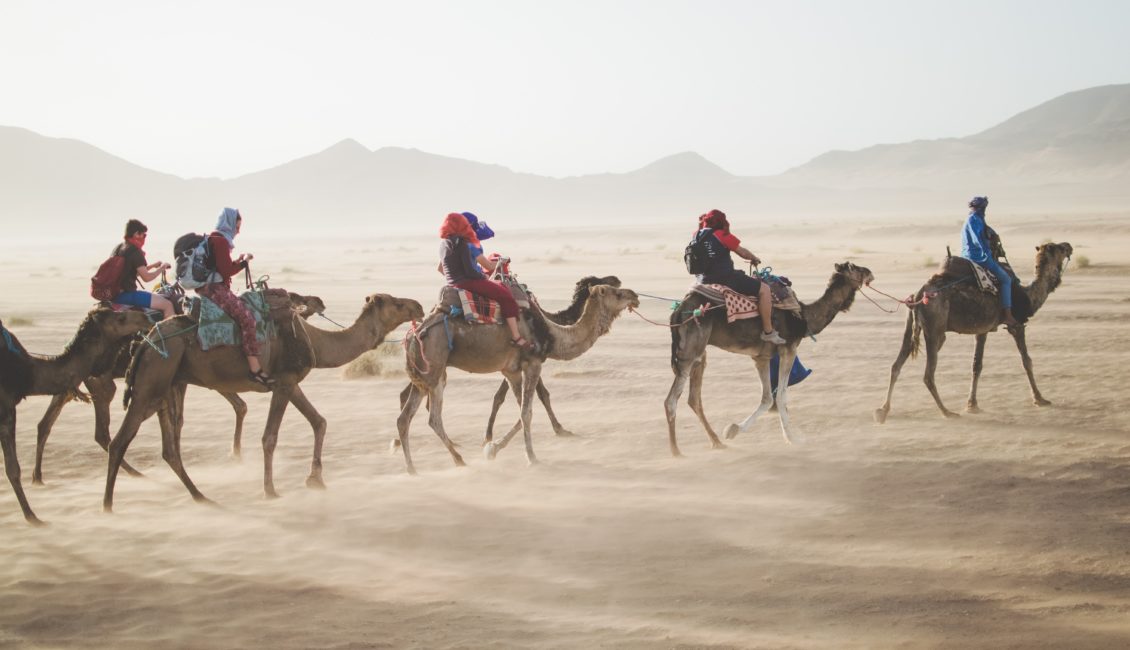 Multigenerational traveling fills our lives with memorable experiences. It makes the cities we travel to feel like home. And this is why we brought you our top-notch destinations for multigenerational travel — from our multigenerational travel series — to help you pick from Leisure's A-List Advisors recommendations.
Austria
Austria's capital Vienna is one of the world's best destinations for multigenerational travel families. Famous for its cultural events, coffee houses, and historic buildings — Vienna is an excellent choice for any reason.
For instance, the city is welcoming to all age groups and has different activities that will suit every member of your multigenerational family members. Take a tour of the Spanish Riding School to get a feel of the country's rich history.
Alternatively, you can take your family members on a tour to Kunsthistorisches Museum Wien where you'll find Vienna's charming art collection.
The city also provides you with social-distancing friendly spaces that you can visit for an afternoon picnic such as the palace gardens of Pötzleinsdorf.
Safari
Loving animals isn't age-related — in other words, your multigenerational family will adore traveling to African safaris in Southern or Eastern Africa to see rare animal species that they wouldn't be able to see elsewhere. Take a tour in a road-based safaris vehicle while wild animals such as lions and tigers surround your car. The experience isn't only thrilling but will be memorable.
One recommended destination you can consider is the Serengeti National Park in Tanzania. Best-known for its wildlife experience — the Serengeti will enable you to take a close look at lions, elephants, and black rhinos. The best time for visiting the Serengeti would be from June to October.
Small Ship Cruise
If you want to try a totally different experience that doesn't involve many activities and packing then you can consider small ship cruises for your multigenerational travel plan. Unpack once and then each family member can choose his favorite activities that the ship cruise provides.
You'll have an array of destinations to choose from starting from Europe, Antarctica, and Central America to the Galapagos and many others. Additionally, if your family members love sea animals then they'll love watching whales in the big blue sea.
Want to make the experience sportier? Try out one of the daily zodiac excursions for a quick adrenaline rush.
 Scotland
Scotland is famous for its historic castles, breath-taking green landscapes, and great outdoors. If your multigenerational family is into medieval architectures or popular T.V shows such as Harry Potter or Game of Thrones, then they'll definitely love exploring Scotland's Edinburgh Castle and the Royal Mile. Additionally, the local cuisine in Scotland is one of the most delicious in Europe.
Last but not least, your multigenerational family will think they are in a real-life fairy-tale when you visit the Northern Highlands. The inhabited mountains and rocky shores are hikers and bikers favorite destinations for inhaling some clean air. In addition, you can choose from tens of activities such as gorge walking, fishing, golf, white-water rafting, sea kayaking, and other outdoor adventures.
India
Yes. Taj Mahal is the first thing that comes to travelers minds whenever someone talks about India. However, the Asian country is also famous for its "Jungle Book". If your family is a fan of adventures in jungles and safaris, then India can be an excellent destination for you. You can experience the thrilling trip to Shimoga Zoo & Safari to meet wild tigers, leopards, and sloth bears. To make it better, your kids will be enjoying a calm night's sleep in a treehouse.
Alternatively, you can visit Rajasthan for an overnight camel ride. Speaking of Arabian animals, you can also take a tropical beach break in Goa to eat exotic fruits and coconut curies on an Arabian sea beach.