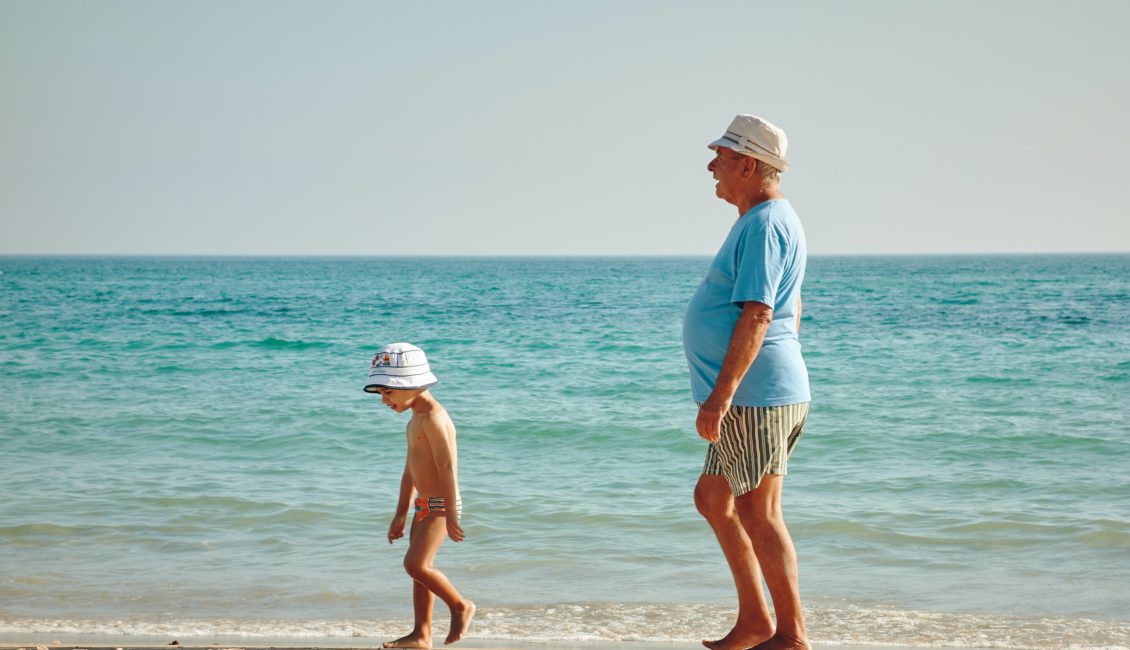 Planning a multigenerational trip can seem like a daunting process. However, if done well; the results will be rewarding, and most importantly memorable. Multigenerational trips are a chance for some time of bonding, creating memories, and appreciating your family.
Here are 4 tips from our "Multigenerational travel series" so you can plan a memorable multigenerational trip.
Include Everyone in Planning
Before you plan your next multigenerational trip, you should ask yourself few questions? How long do you want the trip to be? Preferably, try to start with a three days trip if possible before going on a week-long trip with your family. A quick trip with your multigenerational family will give you insights that you can use to make the experience better by next time.
That being said, you should also include all generations in planning the trip. After all, kids and grandparents will not enjoy the same activities, and knowing what they want ahead of the trip will save you the time of thinking about which activities would work and which wouldn't.
Try to plan activities that appeal to everyone and that fit each member's preferences. Some family members are into hiking and biking, whereas others are more into picnics and long walks. Get a pen and paper and start asking each generation in your family about their preferences so that everyone will enjoy their time.
Determine Finances and Plan Menus in Advance
Making financial arrangements is vital to every multigenerational trip. After having an idea about what activities you and your family are doing — you'll have an idea about the average cost for each member.
If expenses are divided then you can share the financial projection with the people included. If however, you decide to pay for everyone; then you should consider making a precise financial projection; to save yourself from making some family members jealous or angry.
Alternatively, if you decided to cook during your travel, ask everyone about their favorite plates and do the maths. How much each meal cost, and what would is your family members' favorite snacks. Will you bring your ingredients with you or will you have to purchase everything in place.
Doing so will save you from stressing about expenses during the travel, and you'll be enjoying your time with your family instead.
Consider Physical Limitations
A kid can walk long distances, but a grandparent might not be able to do so. That said, consider physical limitations and plan your activities and trip accordingly. Now having some physical limitations doesn't necessarily mean that kids can't go hiking or biking, but, you can plan alternative activities for members who aren't able to enroll in sporty activities. If children go playing, you can have alternative activities with older generation family members
For instance, if someone in the family is a slow walker then you can choose a point where you'll meet later. If kids feel bored from a long picnic discussion, then someone can volunteer to take them to play while others enjoy chilling under the sun.
Scheduling sleep is Important
We tend to plan for mornings but only a few people consider sleep schedules. Sleeping late will ruin your day, and you won't be able to enjoy your next day, how about taking responsibility for the whole family. In other words, nights are as important as mornings when traveling with your family.
But that's not the only thing you should account for. For instance, if you have some early birds in your family, then they'll probably get bored if everyone sleeps until noon. Try to find a schedule that fits everyone and set time for sleep and a wake-up time so that your trip days start together and end together.
If however, you couldn't make this kind of a schedule then you can plan movies for night owls and leave early birds to do whatever they like in the morning. Going together on a multigenerational trip doesn't mean that you'll have to stay together every second of the day.