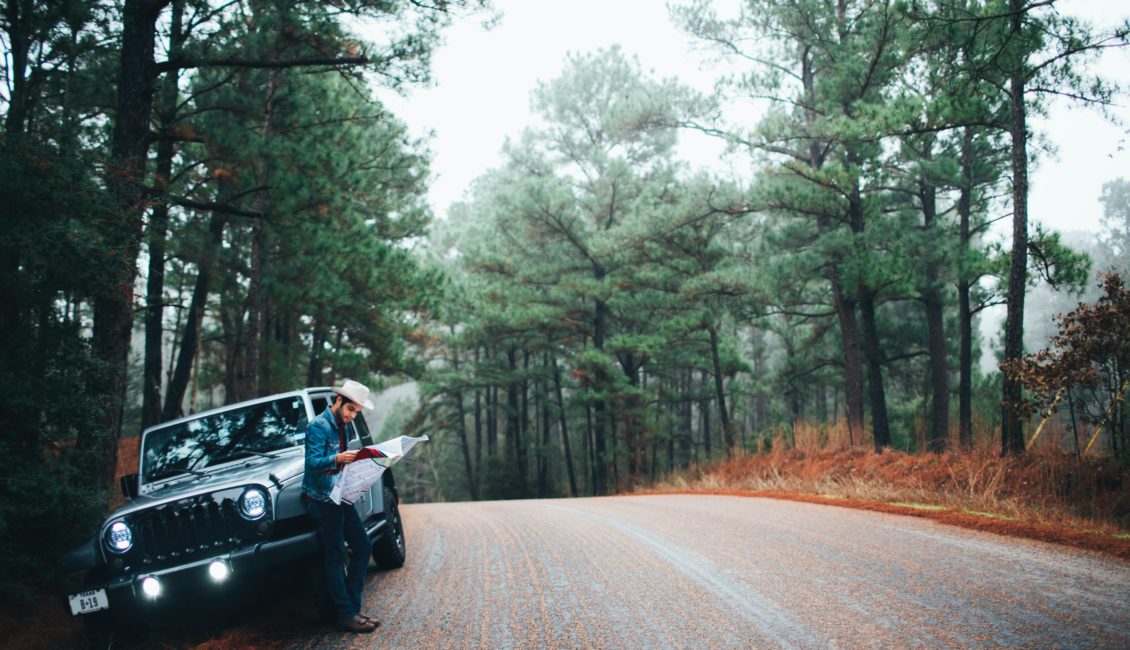 Dreaming of a road trip on American routes is something all Americans want. Yes, we know that the legendary route 66 is closed, but we'll provide you with a list of 3 alternatives for your American road trip. We'll explore in this first article of our series the most fabulous American road trip ideas.
1. San Francisco to Utah
Starting from California's Golden Gate Bridge, you'll have an effervescent feeling while getting views of the bay area — discovering the historic prison island of Alcatraz. Since the road trip will be a bit long, you can grab a hipster café in the Hayes Valley.
Nearing the city's borders, you'll encounter a beautiful lake called Lake Tahoe. You can make a stop for some fishing, cycling, hiking, or kayaking. Afterward, you'll arrive to Yosemite — where you'll find many waterfalls and sequoia trees.
On your road to San Francisco from California, you'll see different views that'll make you feel like you're changing seasons along the way. For instance, Death Valley will make you feel just like that. The park is America's hottest and driest park. From there, you'll continue driving in the desert, so you might want to get your rock'n'roll playlist ready. It will be few miles before you're in Las Vegas.
From Vegas, you'll see some weird rocks known as hoodoos in the dry land around you. You can check them out on your way to Utah in Bryce Canyon National Park or Monument Valley and Horseshoe Bend. Also, don't forget to take a quick tour to Zion National Park to chill under the sun in Salt Lake City.
2. The Deep South: Chicago to New Orleans
The American Deep South is a good choice for fans of VERY long road trips. It consists of 6 states starting from Chicago — your next destination will be ex-president Lincoln's birthplace in Saint Louis. Afterward, you'll get to Memphis, a home to rock'n'roll, blues, and Jazz music. In fact, you should consider visiting Elvis Presley's Graceland mansion to understand what we mean.
From here, you'll reach the Mississippi River where you can enjoy some tasty foods. For instance, you should try the Creole flavor which is a blend of German, Spanish, French, African, and other cultures and flavors. You'll only have 3 hours drive before getting to New Orleans, Jazz fans favorite destination.
3. Pacific Coast Highway: San Francisco to Los Angeles
Want to drive your car while having some tropical feels? A drive on the seaside road of San Francisco to Los Angeles should be on your road trip lists. From Monterey towns and Carmel by the Sea to Big Sur and Garrapata State Park, you'll have a mountain on your side, and sea waves on the other, all the way to Los Angeles. Don't forget to give your feet some rest in the purple sand of Pfeiffer Beach before getting to Los Angeles to relax at the Santa Monica Pier.
The drive from the Californian coast to Los Angeles will enable you to pull over and take a rest whenever you decide. Additionally, the views won't get you bored and you'll be exploring a new breath-taking view every minute on your road.
We'd recommend that you travel by road from San Francisco to Los Angeles in Spring or Autumn since prices in summer are exorbitant. Additionally, we don't want you to get stuck in traffic; we hate it, like you do. In conclusion, it would be better to start from San Francisco to Los Angeles and not the other way around since the right-hand lane is the only way you can fully enjoy the sea views.