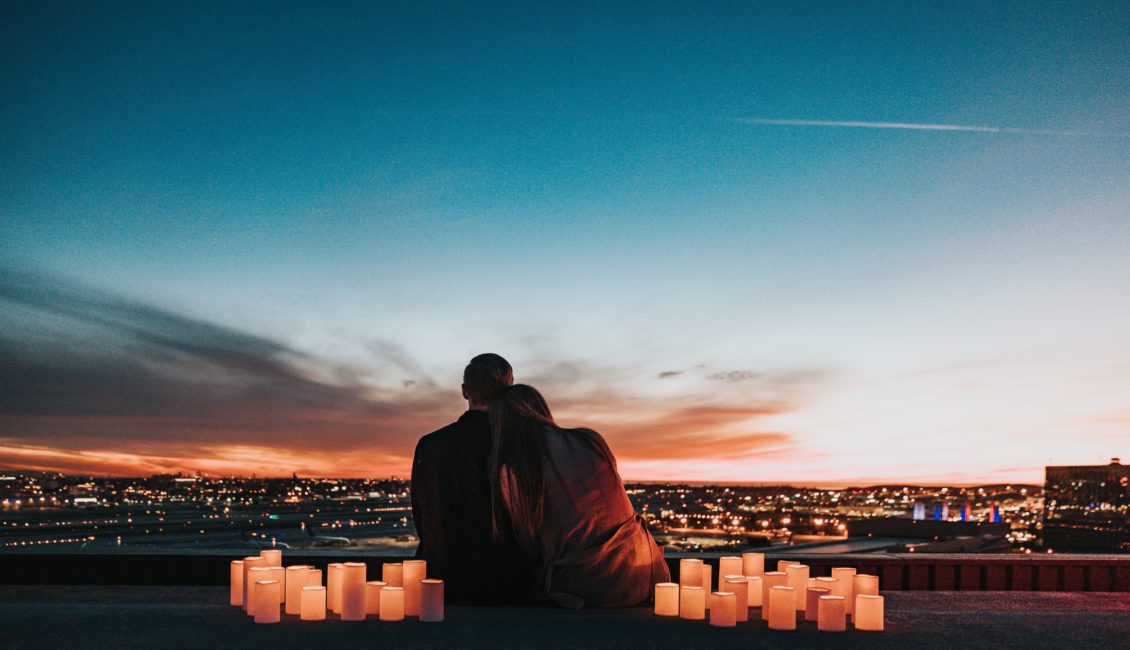 There are plenty of states and cities to escape to in the United States when you want to enjoy a romantic getaway with your loved one. Nonetheless, couples sometimes feel lost when choosing the next destination due to the long list of options. In this article of our — Romance, Wedding & Honeymoon series — we'll explore the top 3 destinations for your next romantic getaway in the USA.
1.  Boston
If you're a fan of long walks around the city hand-in-hand with your partner, the Boston is an excellent choice. The city has splendid places where you can just walk with your loved one and talk about different subjects along the road. For instance, you can visit Charles River Esplanade to relish about some nature views. Alternatively, you can visit Boston's harbor and eat some tasty lobsters under the sun.
In the evening, you should visit Parker House restaurant to have a dinner. The restaurant was actually where Pres. Kennedy proposed to Jackie Bouvier and is famous for the Boston cream pie.
Now if you're a fan of movies then going to Boston Public Garden will give you the chance to take a seat where Matt Damon and legendary Robin Williams acted in Good Will Hunting movie. From there, you can take a tour on a swan boat, and finish your trip at the Marliave French restaurant and have a "bon appétit".
Boston is recommended in summer and spring since autumn and winter are frozen there.
2.  New York City
New York City is usually neglected because of crowded spaces. Nonetheless, the city offers the best places and activities for couples. If your loved one is passionate about romantic restaurants with antique mirrors, then they'll probably love Balthazar's in SoHo.
After sharing a breakfast, you can take your partner to have a long-romantic walk at the Central Park, and if it's summer, then you shouldn't miss renting a boat at the Loeb Boathouse to enjoy a tour around the lake. Alternatively, if you're going in winter, then ice-skating at Wolman's Rink is one of the many sporty activities that you can enjoy with your other half.
Tired of walking? You can rent a bike at the Citibikes and cycle at the Hudson River where you'll love the spectacular views. You'll get a chance to see the Statue of Liberty from there, while sipping an orange juice at the Battery Gardens restaurant.
When it's sun set, make sure to be close from the Empire State Building, before finishing your romantic getaway in the city's Mandarin Oriental hotel where you'll get a chance to eat tasty food while having a beautiful view of New York's sky-scrapers.
3.   New Orleans
New Orleans is one of our top-picks for romantic getaways in the Unites States for so many reasons. The city's historical architecture is remarkable with a French and Spanish touch to buildings that'll trick your mind into thinking that you're in Europe. Additionally, food in New Orleans is also influenced by European and Creole culture.
Have a walk around the city to reminisce about old times with your loved one before going to the French Quarter of the Garden District where you can eat some fried oysters, crawfish, jambalaya or some French beignets. The city is popular around the Unites States for its diverse foods and different menus.
But that's not the only thing you and your partner will love about New Orleans. In fact, the arts scene is as rich and diverse as foods and architecture in the city. For instance, if you're walking around the city, you'll find local crafters and painters selling their art in the streets. New Orleans is located at the mouth of the Mississippi River, this will give you a chance to enjoy a classic riverboat ride and have a view of the city from the water
When it's night time, take another tour around the city to listen to Jazz bands and street performers. You can spend the night in a luxurious budget friendly hotel such as Harrah's New Orleans Hotel and you'll love their pool, especially at night.